Contact The Top-Rated Houston TABC Attorney for a Free Consultation
Clyde Burleson is your best choice for a proven Houston TABC attorney. Learn more about Clyde and see why he is the best TABC attorney to handle your licensing & alcohol related legal issues
1533 W Alabama #100
Houston, TX 77006
Tel. (713) 526-2226
Fax (713) 526-3787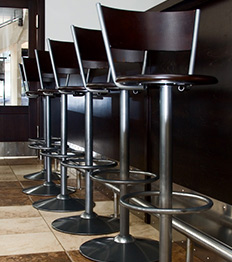 If you are visiting our site because of a problem with the Texas Alcohol Bureau Commission (TABC), the State Comptroller's Office over mixed beverage gross receipts taxes – also known as a "liquor pour audit", assorted sales tax issues or difficulty in obtaining your liquor license, it is in your best interest to contact Clyde Burleson immediately.
In the case of all TABC and alcohol-related legal issues, it is critical to have a timely and accurate response defending your position and business.  It is important to first take the time to understand the position of the TABC and know exactly what the legal ramifications of this position mean to you. The next step is to collect supporting information that backs your position in a strong yet professional manner, and to use this information in filing a formal response that makes your position clear and compelling.
If you have a problem, do not wait. We cannot stress this enough.
Clyde Burleson has TABC attorneys with over 30 years of experience servicing all TABC, TTB and other alcohol-related legal needs. Our Houston TABC attorneys have both the experience and staff to make sure that you and your business are protected no matter what the situation. Contact us today and take the first step to getting any TABC or licensing issues behind you so you can focus on your business.